Pistol Permit Attorneys in Hudson Valley
Protecting Your Rights & Fighting for Your Firearm Privileges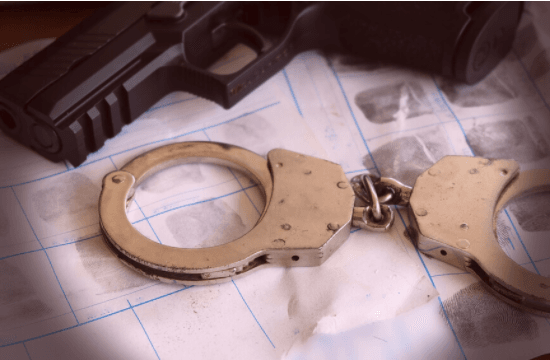 In 2013, the New York Secure Ammunition and Firearms Enforcement Act, also known as the NY SAFE Act, was placed into law. The SAFE Act is a comprehensive set of laws which has drastically changed the way New York handles ammunition and guns. This law expanded the government's ability to suspend or revoke your pistol permit while also drastically reducing your rights. Under the SAFE Act, with limited cause, the government can suspend or revoke your pistol permit and subject you to a hearing in which you can permanently lose your pistol permit.
At Letterio & Haug, LLP, we are committed to helping our clients retain their pistol permits. With nearly two decades of combined legal experience under our belts, our attorneys have a lengthy track record of success in this area of law. We can navigate you through the process as we help you make sound choices about your future. Our pistol permit attorneys in Hudson Valley can defend your rights and work to ensure you don't lose your pistol permit license.
Call Letterio & Haug, LLP today at (845) 203-0997 or contact us online to schedule a consultation with our pistol permit lawyers in Hudson Valley.
Providing Personalized & Proficient Representation
The provisions of the SAFE Act are abundant and confusing. If you have been charged with any type of firearms violation, you need to retain a lawyer who has a comprehensive understanding of the SAFE Act and the related laws. In addition to potential criminal charges, your weapons could be confiscated and your permit could be revoked. As your representative, we will work relentlessly to ensure that does not happen. We can inform you of the possible short- and long-term consequences of your decisions as we strongly represent your best interests both in and out of the courtroom. Our attorneys know how important these matters are to you, which is why we strive to be as accessible as possible to our clients.
Among other things, the SAFE Act:
Increases penalties for violations of the state's gun laws.
Requires universal background checks for gun purchases.
Bans unregistered assault weapons.
Contact our Hudson Valley pistol permit attorneys to get started on your case. Located in Beacon, we serve Ulster County, Putnam County, and Orange County, NY.
At Letterio & Haug, LLP, our attorneys have more than two decades of combined legal experience, as well as a lengthy track record of success. Over the years, we have successfully helped countless individuals resolve a wide variety of legal problems. To see how we assisted our past clients, browse through our clients' testimonials here. If you have any questions or concerns, please reach out to us today at (845) 203-0997 and schedule a consultation.
"Passionate, committed, diligent, and very client orientated and driven."

- Eileen C.

"They have made a lifelong client out of me."

- Mike

"I cannot think of any attorney I would rather have represent me."

- Michael G.

"An amazing lawyer who genuinely cared about me!"

- Kris F.

"We could not be happier with the results. Highly recommend!"

- Jenna C.